House of Fashion & Fantasy Illustrations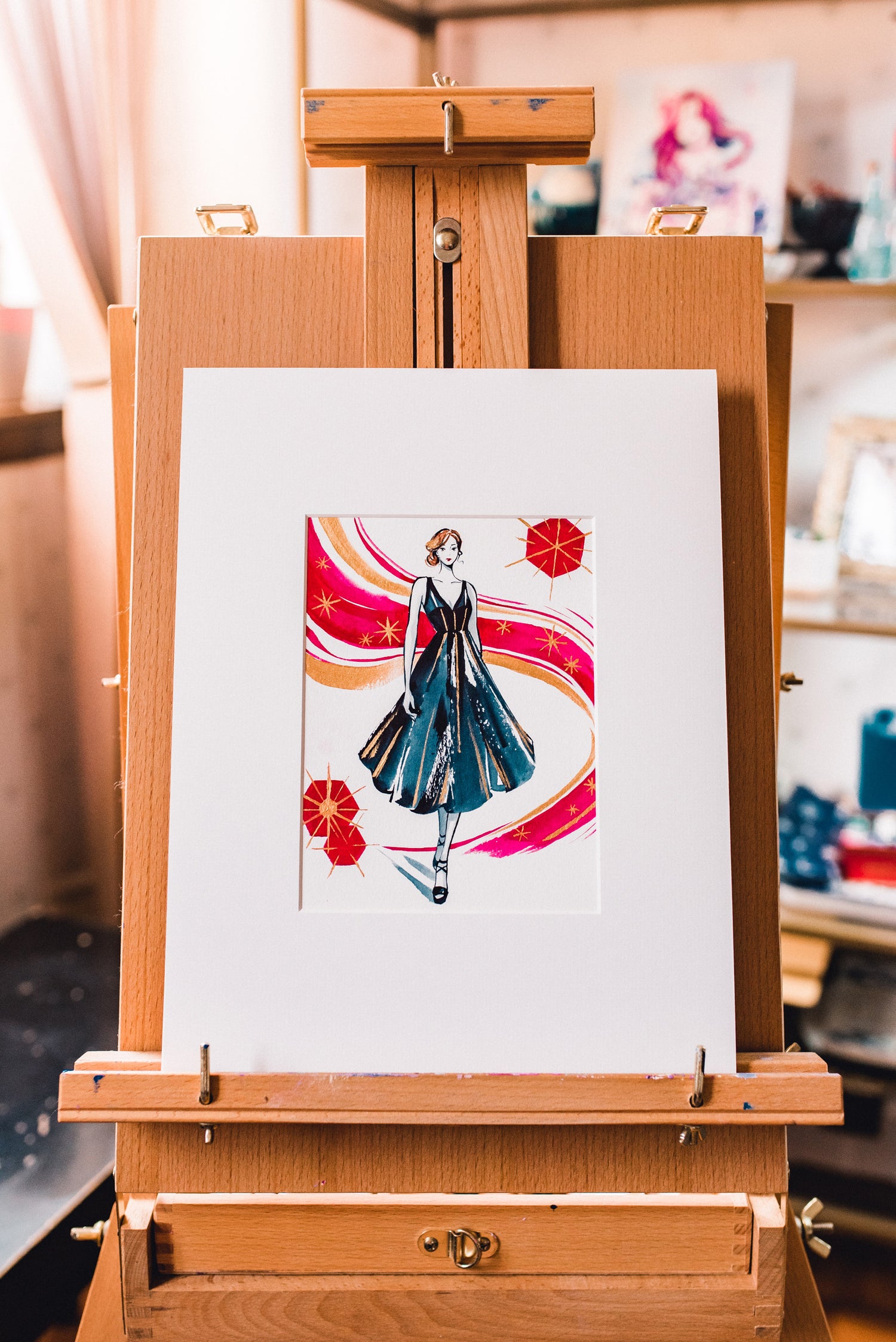 Custom Fashion Illustration Commission
A unique gift for those with a love for fashion and style. Fashion illustrations are perfect for birthdays, home-warming, the holidays, and graduation.
BOOK NOW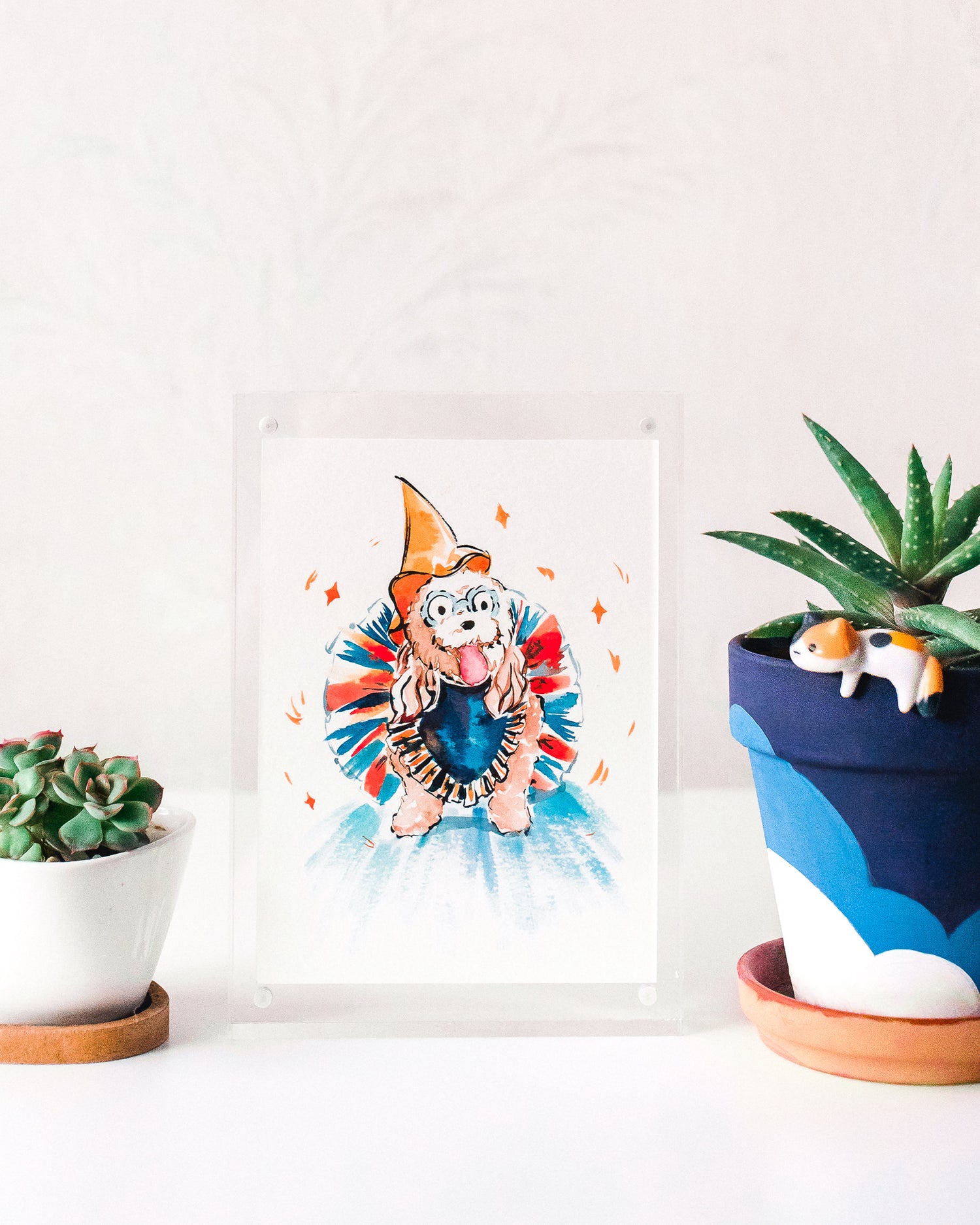 Custom Costumed Pet Pawtraits Box
A Custom Pet Painting
A Clear Block Frame
A Protective Velvet Pouch
All packaged inside an aesthetic box
BOOK NOW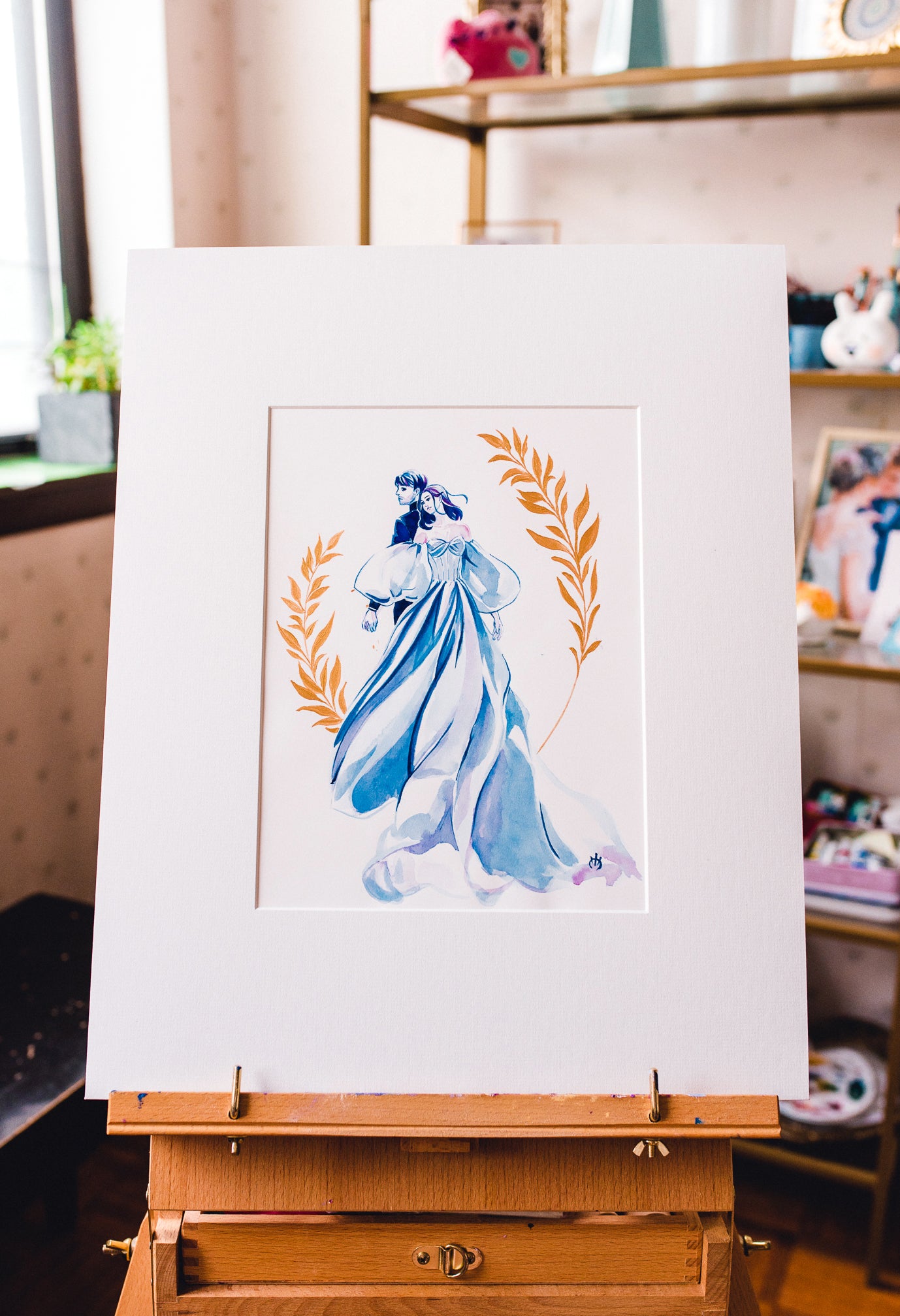 Heirloom Wedding Painting Commission
Remember your special day with a one-of-a-kind watercolor painting based on a photo you provide.
BOOK NOW
~ A Little About Me ~
A warm hello to you! Helen here. I'm a NY-based watercolor painter and digital illustrator. Welcome to my humble little online art boutique. Occasionally, you can spot me at in-person pop-up markets and conventions (as you can see in the photo above).
What's the name "Ocean Take Flight" all about, you ask? For the first part, I am named after the ocean (yes, really!—it's 海伦). And as for the second part, once in a blue moon, I'll have flying dreams that feel just a little all too real. So real that I still remember them vividly even years later. Anyone else have those types of dreams?
Anyways, if you put the two halves together, the ocean is life and to have life take flight is to live it to its fullest. Sooo here I am—an Asian American indie artist rising up to take on the seas!
Under the Moon Collection