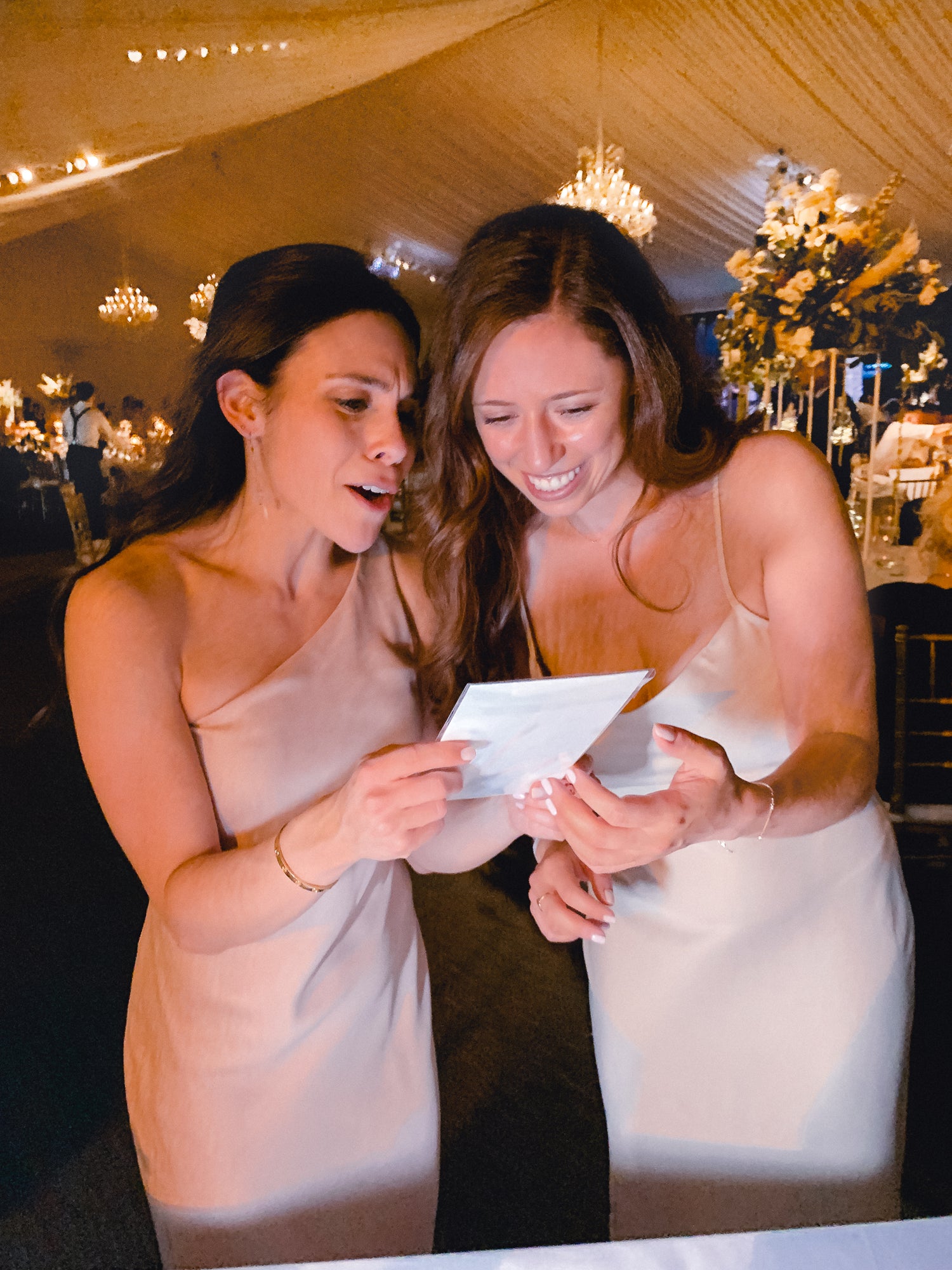 Personal Events
For Weddings, Vow Renewels, Bachelorette Parties, Baby Showers, Graduation Parties, and any other Milestone Moments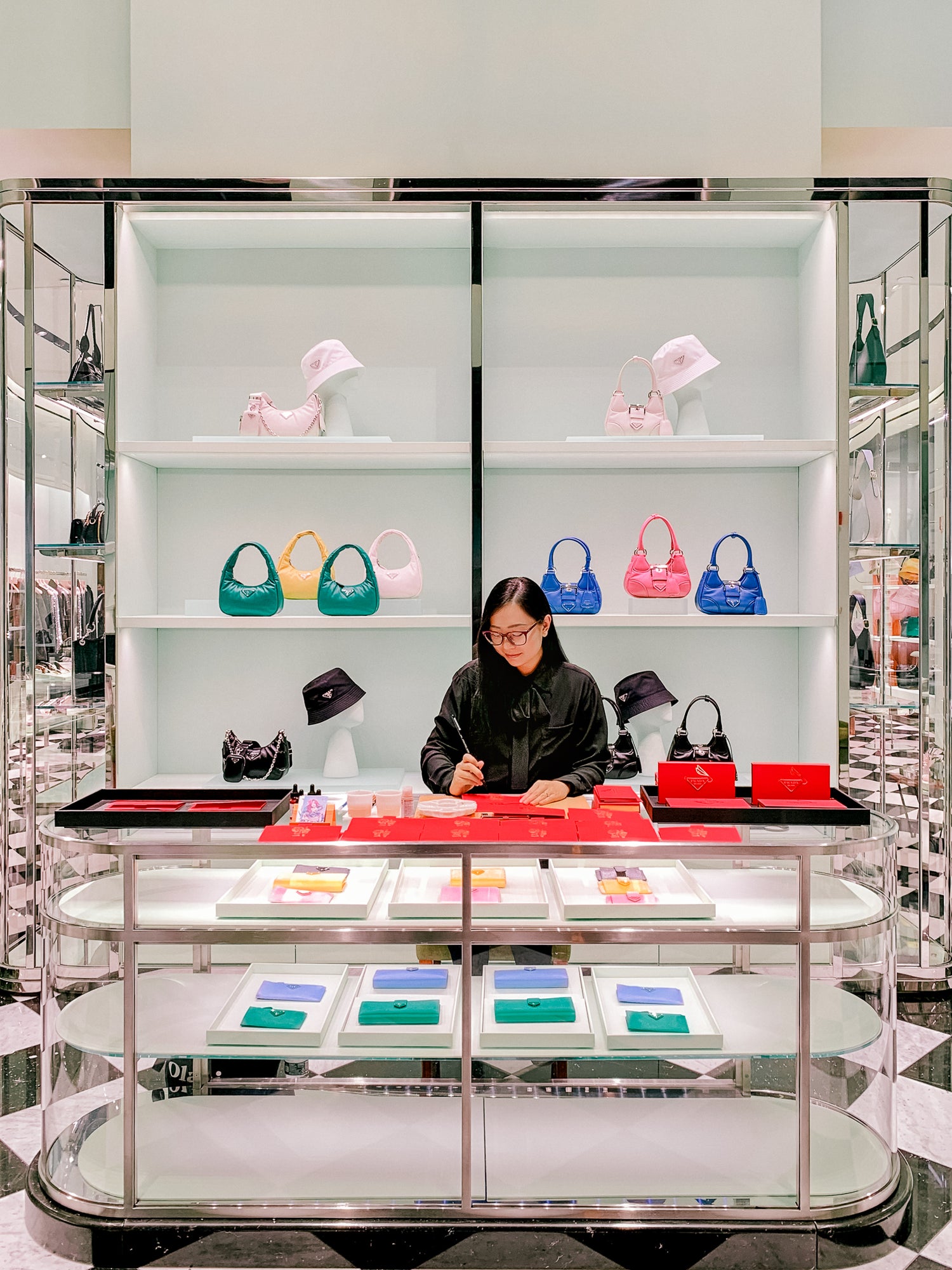 In-Store, Corporate & Special Events
For Galas, Benefits, In-store Events, Product Launch Activations, Corporate Holiday Parties, Brand Partnership Events, Fashion/Themed Events, Seasonal Events
Pictured on the right: Lunar New Year event at Prada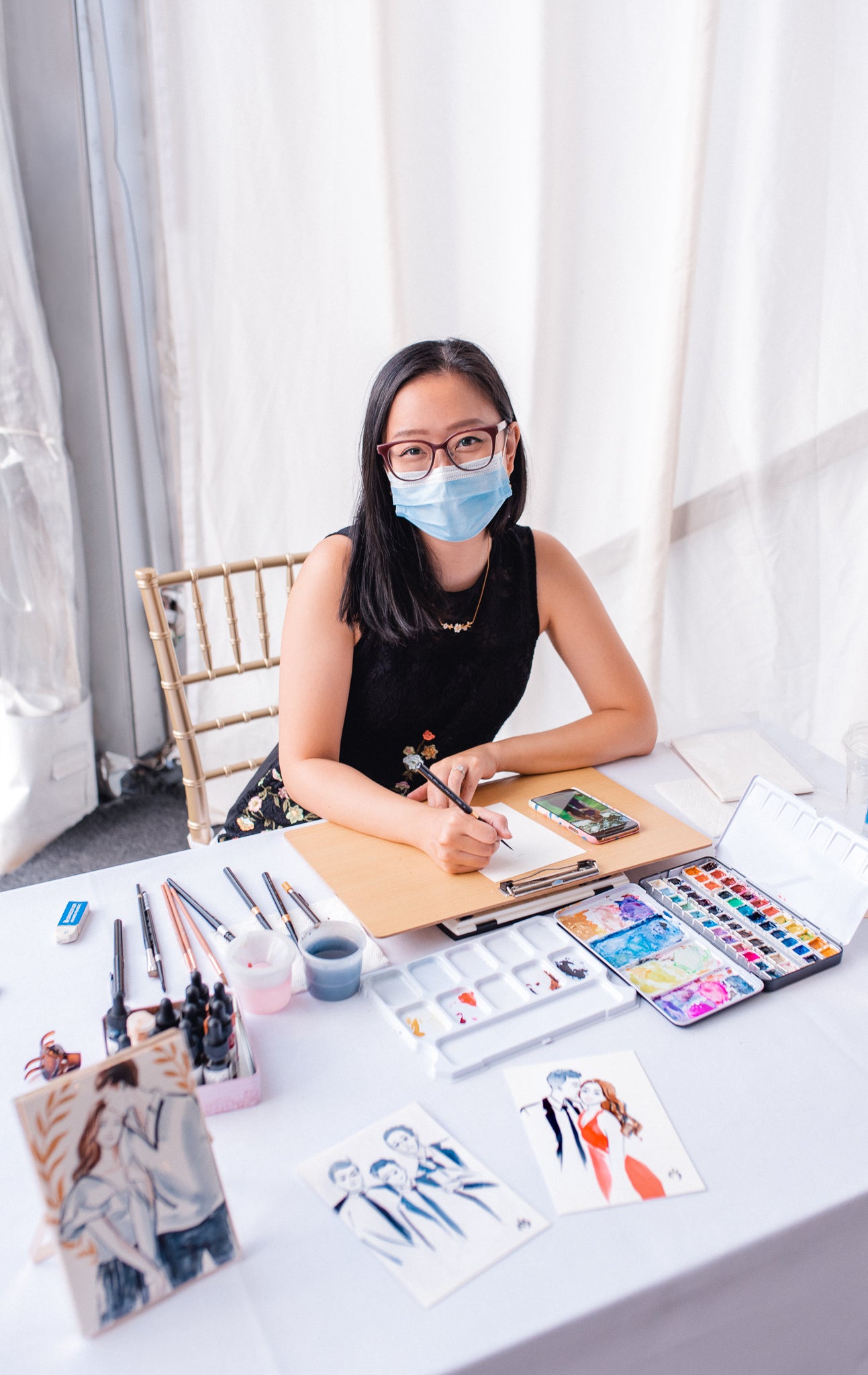 Meet Helen
Helen Xue is a NYC-based, second gen Asian American fashion illustrator with watercolor as her signature art medium. While working in the fashion industry, she used to browse and admire the vast collection of archival fashion illustrations and now seeks to bring that element of classic elegance into a modern setting. By painting live at your wedding or your next event, she brings the behind-the-scenes of every unique art piece to the forefront for your guests to enjoy and delight in!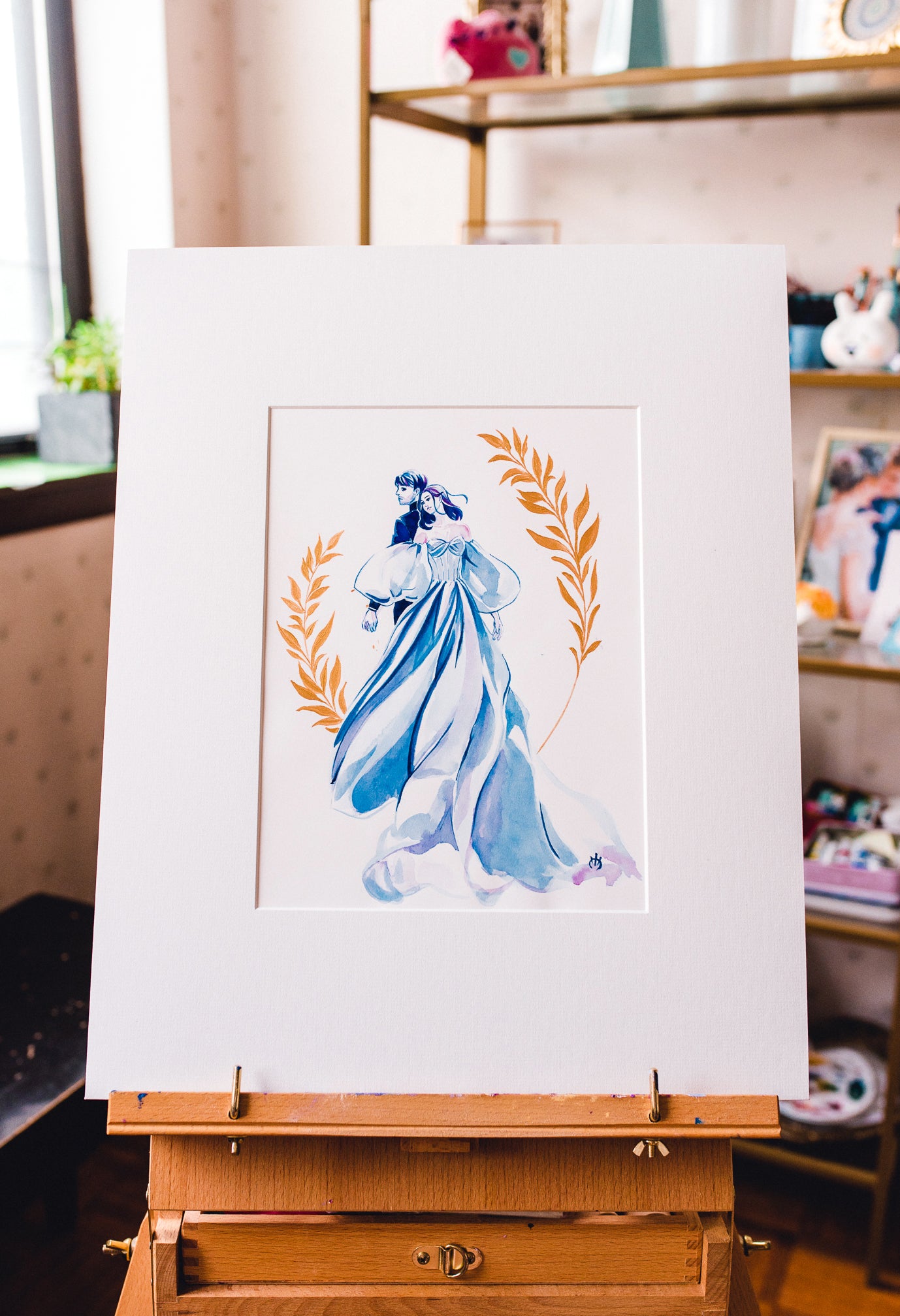 Welcome Sign Painting Add-On
I offer custom Heirloom Wedding Painting Commissions that can be painted in advance prior to your event date for you to display at your wedding entrance area or next to the guestbook signing table.
This type of commission is painted based on photos you would send me of the bride & groom. In order to keep the dress reveal a secret until the day of, the bride can upload a photo of herself trying on her wedding dress in a pose she would like painted and then upload a separate photo of the groom in the groom's wedding day attire. A third photo can be uploaded of the couple in an everyday outfit if you'd like for me to use that 3rd photo as pose reference. Once it's painted, I can ship it to you prior to the wedding date.
More Details
FAQ
How do I place a booking?

Please fill out the contact form below with your event details and I will email back with my availability and a quote. When you are ready to place a booking, let me know in the same email thread. I will then send you a link to a contract and to reserve your date, there would be a 40% non-refundable retainer fee paid upon signing the contract. The remaining balance would be scheduled to be paid four weeks prior to your event date. Payment can be made by credit card in the same link as the contract link.
What do I need to provide on-site for live painting?

I will bring all my art supplies with me on the day of your event. All that I require you prepare is a rectangular table and 2 chairs. If cocktail hour is in a different space than the reception, please prepare a table and 2 chairs in both spaces so that I can transition from one space to the next seamlessly.
What art medium do use?

I use watercolor paints and brushes because I love the natural fluidity and brushstrokes that this medium has to offer!
What if my wedding date has already passed? Could I still get a custom painting?

I offer custom commissions that I paint based off of a wedding photo you upload. More details can be found here.
Booking Inquiries
Please fill out the form below and include the following details in the Comment box:
Event Type (e.g. Wedding, Bachelorette, In-Store Event, Product Launch, etc.)
Date of Event
Start/End Times for Live Painting
Venue Name & Address
And any other details about your event
How you heard about me